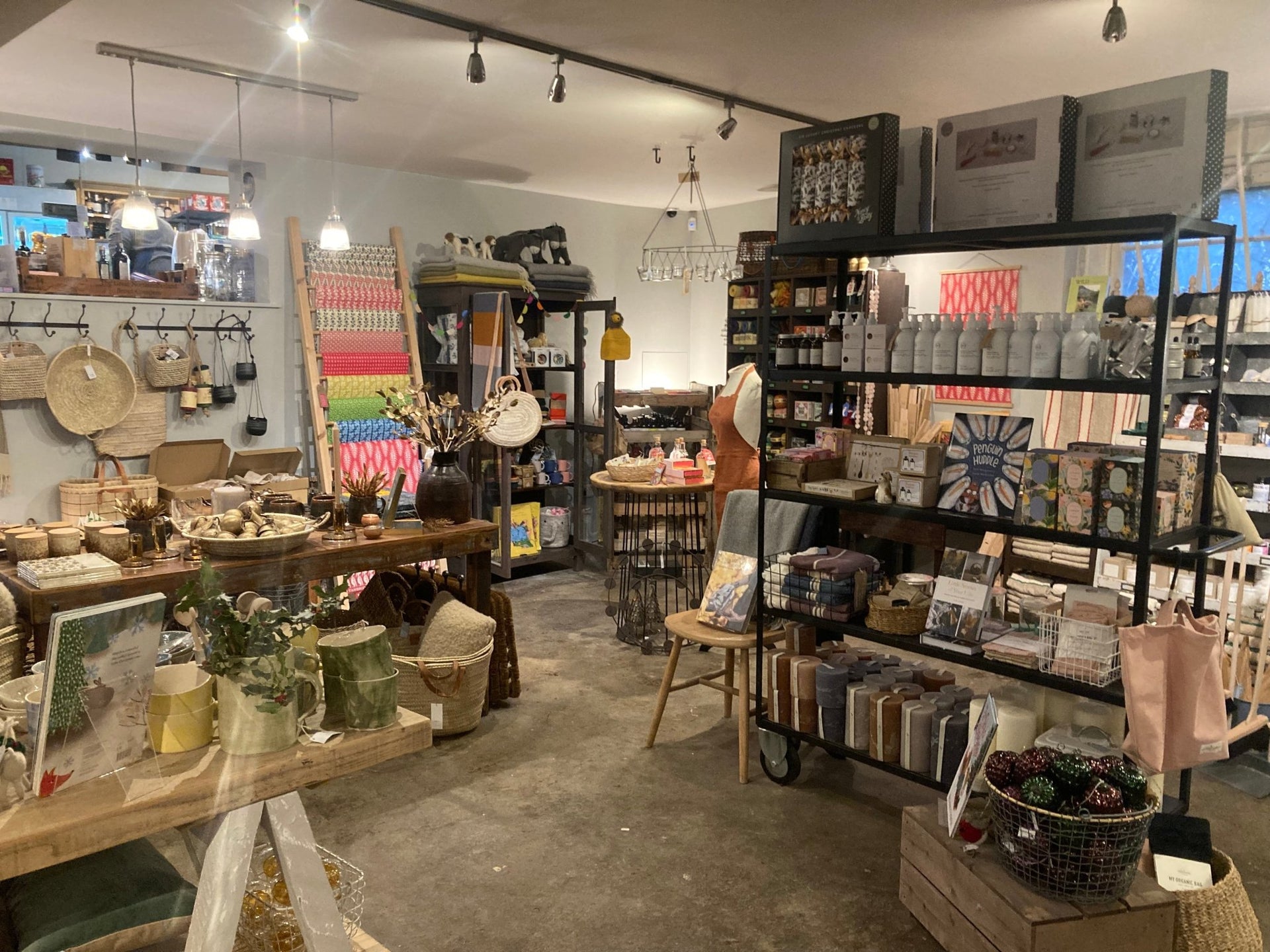 Explore the best bookshop in the Scottish Borders
Like a good reading nook, this place is hidden away and a little bit magical. It's in the small Borders village of St Boswells, up from the village hall, before the butcher's shop, across a cobbled yard. Don't ever think it's too far, The Main Street Trading Company is always worth the journey. 
It was set up 15 years ago by the wonderfully-named Rosamund de la Hey and her husband Bill, returning after years in London. Her background was in publishing and they fixed on setting up a bookshop and café, found an old auction house for sale, expanded into buildings out back to incorporate a deli and homewares shop and are now firmly on the map. Obviously there were a few more ups and downs to their story but that's the potted history! Awards and authors have come thick and fast, the latter including Michael Morpurgo, Margaret Atwood, Douglas Stewart, Robert Harris…
It's hard to put your finger on what they're doing right – it all just works. The buildings have character, the books are interesting and not just the bestseller stuff oh and they're displayed so well, as many as possible laid out on tables so you can actually see them. The team are all complete book geeks and can talk you through any plot line. You could throw at them: 'I'm looking for a book for an 18-year-old boy who hates to read but is really into garage bands and Celtic crafts and is looking for a book light enough to carry in his shoe', and they'd come up trumps. 
Then there are the burrows. Tucked away little Hobbity cubbyholes with stable doors and curtains where children can creep in and close themselves off in cushion-filled dens to listen to audiobooks while you browse. Genius.
Carry on through the shop and you'll find a simple café, with cakes and coffees, perfect for leafing through the stack you've just been seduced into buying. They pride themselves on their coffee here and it's good. Oh, but it doesn't end there. Behind the bookshop, across the cobbled yard, past the gorgeous vintage van, is another exciting treasure trove. The best cheese selection you'll find in these parts (they sell Berwick Edge a great cheese discovery, try it!) and a whole lot of other deli goods including divine homemade mince pies at Christmas. 
Behind the deli is the homeware shop with the most cleverly curated collection of things. Classic French soaps, wine tumblers, boho baskets, linen tea towels… think of it as artisanal flea market fare. Why would you spend £14 on a glass bottle of matches when you could pick up a box of kitchen matches for a quid? Because they're going to sit on your kitchen table and give you joy whenever you use them, that's why. The winning thing about this place is that lots of people plainly go just for the amazing food and homewares, but of course everybody sells it as 'a trip to the bookshop' because that of course is far more noble than cheese and cushions. Some would say… 
The Mainstreet crew say, 'Our mission has always been to champion what we love and offer customers a wonderful shopping experience.' Well, it's worked, as it's a place you could happily spend hours and there's no other place like it, truly a find.