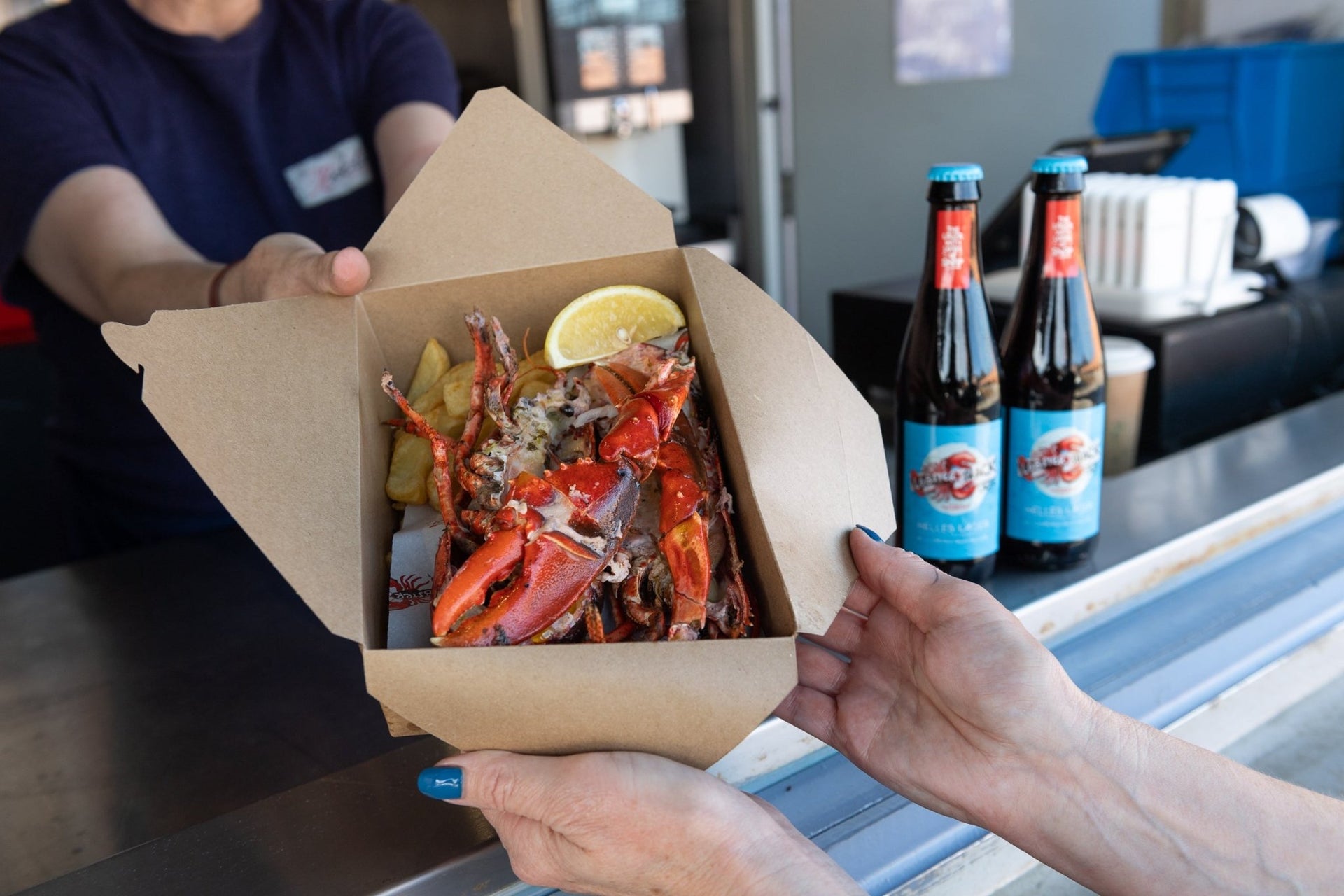 Find the best Scottish Seafood | Day Trip to North Berwick
Cornwall, you can keep your uber cool destinations heaving with Londoners in summer because East Lothian has its own picture-postcard seaside town. The harbour town of North Berwick. It has long sandy beaches, colourful seaside houses, cool little lifestyle shops to explore, properly good ice cream parlours, and colourful boats bobbing in the lovely old harbour. Oh, and if you want more comparisons to Cornwall, on a sunny day in summer the parking is truly a nightmare. Though it's only 32 minutes on the train into the centre of Edinburgh so this is perfect day-tripper territory. And when you get there, there's one thing you must do. Head down to the harbour and fish out the Lobster Shack. 
It's one of those places. You know, those 'doesn't look like much' joints. Until you see the queue. Which you then automatically join even if you don't know what everyone's queueing for because whatever it is, it must be darn good.
Sure, you'd expect good seafood in an old fishing town like this but these guys are a cut above. What you get is classic chippy fare but then the extra mile. Half pints of prawns, lobsters, mussels, the perfect chowder, squid fish cakes, crab and of course fish n' chips. You can't go wrong. It's fresh, fairly priced and delicious. So fresh, the last time we were there a load of just-caught langoustines was being delivered, straight from the boat down below for the pot. You eat it all al fresco, either up on the rocks looking out to seabird haven Bass Rock or down on the beach. Which makes it taste even better because everything tastes better eaten outdoors, right? Though don't go too far because guaranteed you'll find yourself going back for more. This place is fast, friendly and no-frills. Wine in a plastic glass, beer in a bottle, listen for your number and move on down.
It's part dreamy Famous-Five-outdoor-simplicity and part this-is-so-perfect-I-must be-in-Amalfi. For anyone who likes good seafood, on a sunny day under a clear blue sky you won't find a better place to eat. 
For obvious reasons, this exposed little shack shuts up shop in September and stays closed until April. But all is not lost, as its sister restaurant the Rocketeer is about 100 metres away, a slightly more sheltered, indoor affair with a cracking seafood menu and views of the volcanic plug that is the Bass Rock and waves lashing the harbour wall. They cram them in here so it's a tight squeeze but you'll be so pleased to get out of the North Sea wind you'd happily sit on someone's knee just to get a table. No frills, just fair prices, hearty plates and good food.
The Rocketeer, 26 Victoria Road, North Berwick 01620 895577