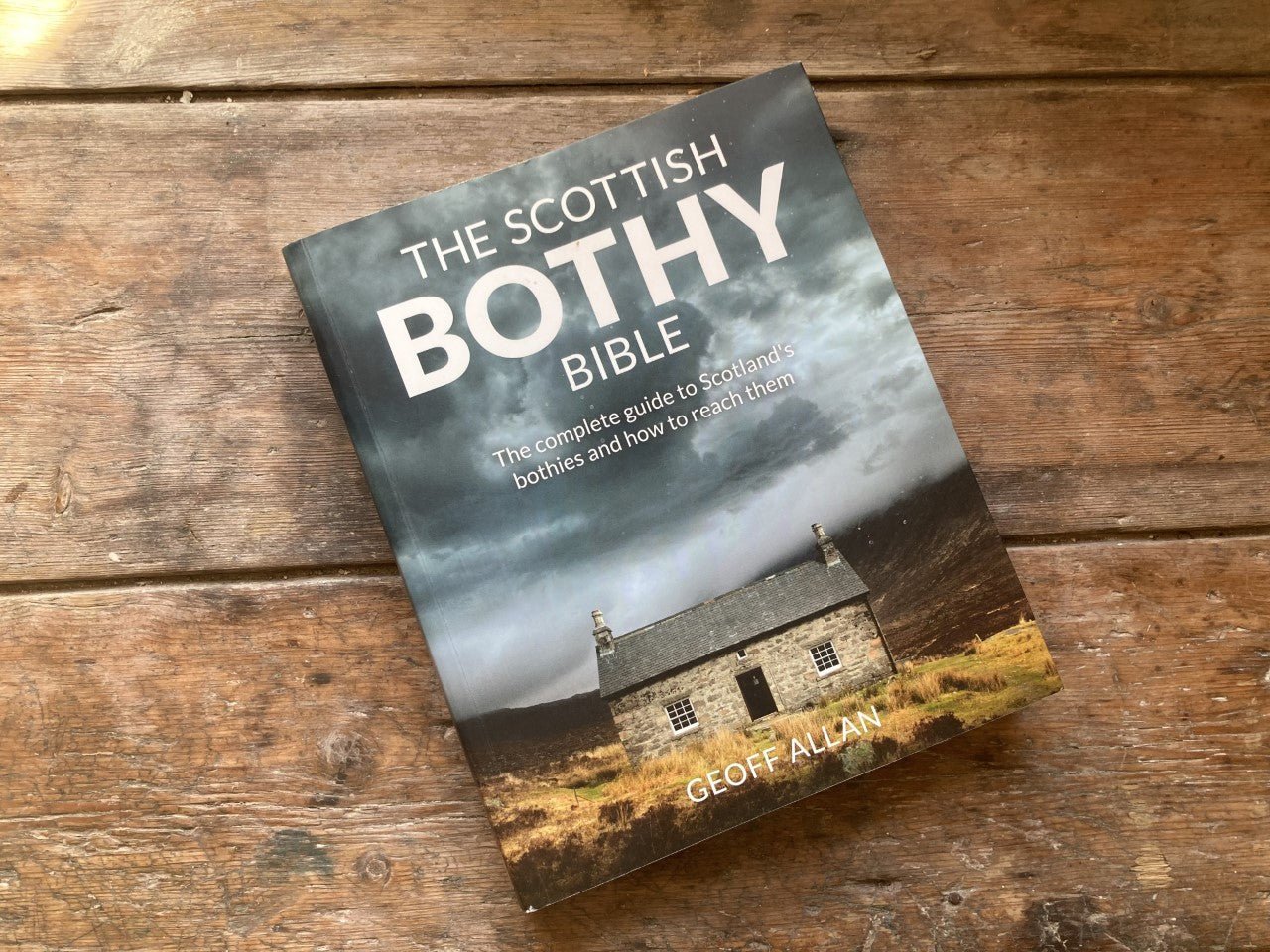 Explore Scotland with the Scottish Bothy Bible
No matter how quaint it looks nestled into a wild hillside, all rustic stone and shabby roof, a proper bothy is not a very hygge thing. Still, sitting moodily on the pages of the Bothy Bible they do have a timeless romance to them. Not quite up there with bunting on garden sheds and Farrow & Ball'd shepherd's huts but nestled into a wild hillside, stout, stony and strong, it's a beautiful thing. 
Thankfully, the book doesn't fettishise bothies, far from it. The author Geoff Allan is a true bothy believer and loves the random, you-never-know-what-you'll-find nature of the things. Stagger into a true mountain bothy and you won't find sheepskin rugs piled on sofas or fairy lights hanging from the eaves. You'll get old candle stumps melted onto ancient window ledges, mouse droppings on the food shelf and a hard wooden platform for a bed. 
Sounds a bleak but if you've ever been caught in the hills when the heavens opened you'll get the appeal. And if you've ever slept in a soggy Highland bog with rain dripping through the canvas you'll get it even more. There's something about finding a sturdy little house in the middle of the hills that speaks to something deep within. The whole refuge in a storm thing. Though it's pretty inviting on a fine summer's day too. It's the pared back simplicity. A slightly sturdier Wendy house with not much in it, perhaps some kindling, half a bag of pasta, a pan. A break from our cluttered lives. And it's this which the Bothy Bible taps into. 
Some might use it as a guide to head for the hills. But you'd get just as much pleasure out of this book if you were reading it in the bath or crossing London on the Tube. The photography is stunning, with pages and pages of the most beautiful old stone buildings, all of which blend into their landscape as though they grew out of the hills themselves. Each has maps on where they are, so even if you know you'll never go there you can fantasise about your trip. 
It's a love letter not just to bothies but to the hills and Scotland's wild landscapes. Put together by Bothy old-timer Geoff Allan, he throws in advice, maps, routes and a stunning collection of photographs which will give you itchy feet and a dreaming head. 
…and if you've got the bothy bug, Allan has put together another stunner, Scottish Bothy Walks, which is 28 of Scotland's best bothy adventures, packed full of photographs, maps, help on how to get there, how easy or difficult, great facts.