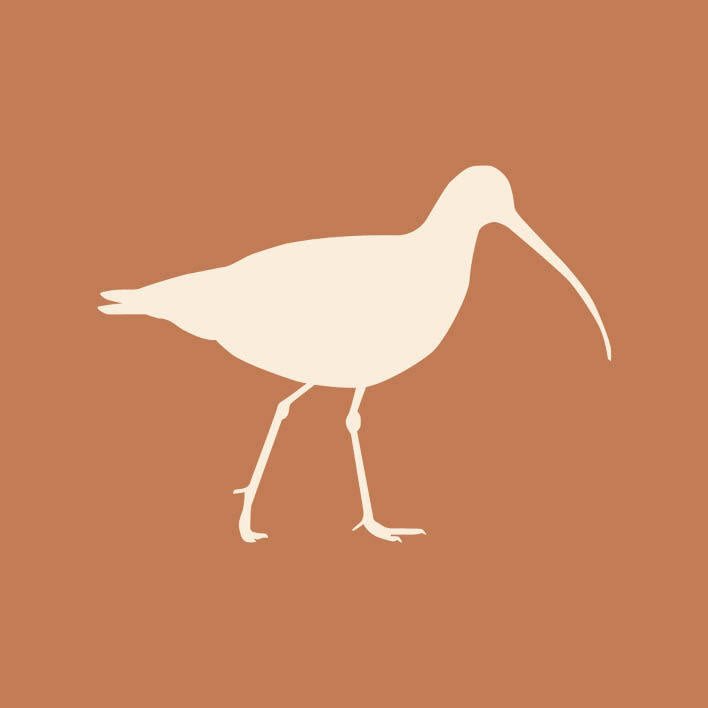 How to choose a logo: Our Avian Inspiration
We chose the Curlew for our logo to represent Made Scotland.
With their long legs, mottled brown plumage and resonating calls, Curlews adapt to estuarine and moorland habitats, favouring peaty upland areas of rough pasture, heather moorland and wetlands. While many stay here, there is a migration from Scandinavia to overwinter in our milder climate.
We love that this instantly recognisable bird travels between the habitats that are an inspiration to many makers. Under pressure from intensive farming, forestry and habitat degradation, the Curlew recalls a bygone time when farming (and the world) was simpler. We like that thought, and think of our curlew connecting us and our makers to precious, beautiful places.
The hauntingly beautiful call of the curlew has heralded spring in many parts of the UK for generations and inspired a wealth of folklore, poetry, art and music.  Their unique vocalisations - which feature complex harmonics and pitch variations - are often described as haunting, but just as often as ecstatic. Perhaps this partly explains why curlews have stirred such a range of responses from poets, musicians, writers and makers.