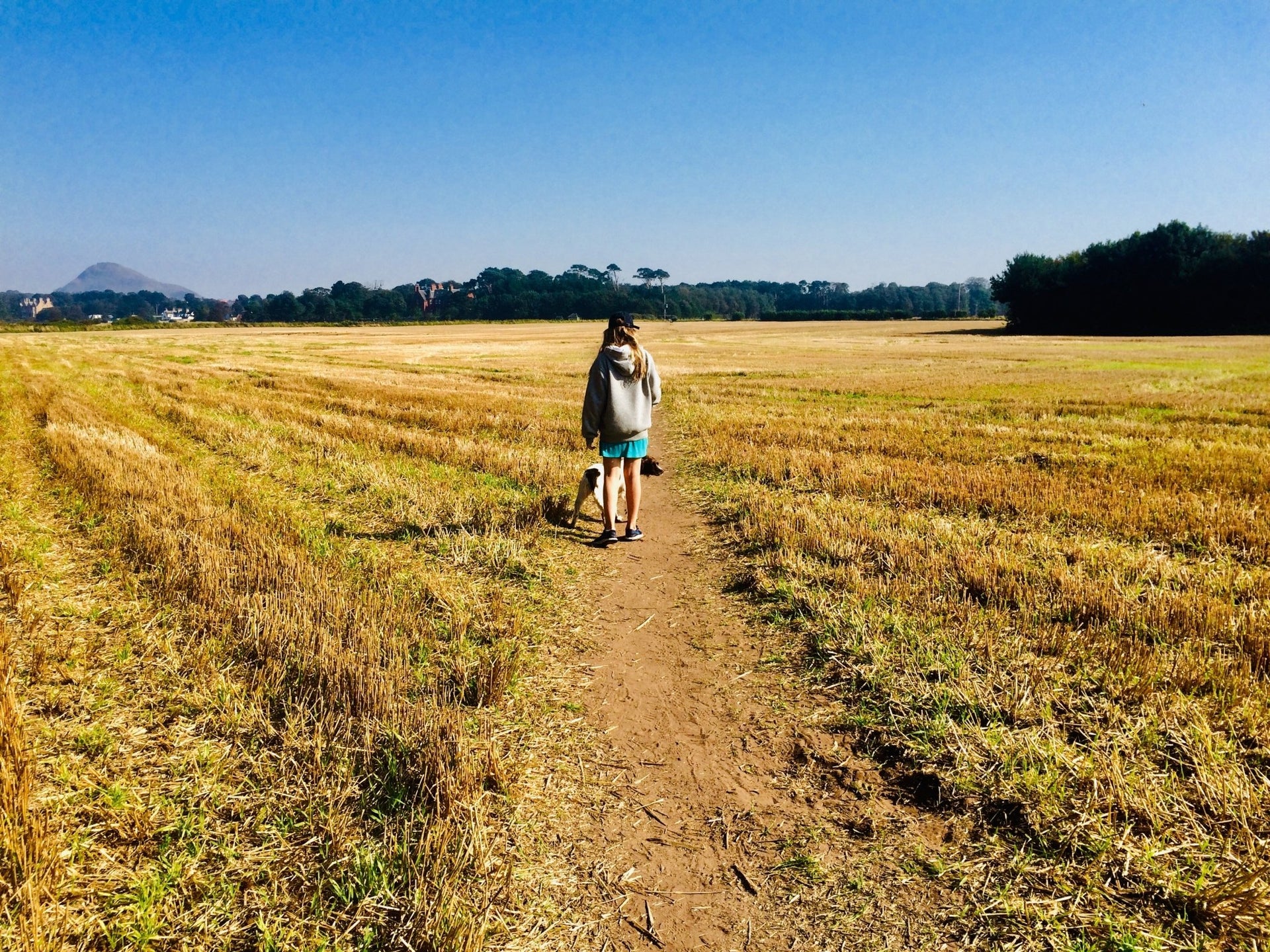 8 SCOTTISH DAY TRIPS FOR SUMMER
Summer holiday or not, you can't beat a good day trip. Get away from your desk, leave the to-do list behind and go exploring. You don't need to spend time preparing like you do when you're going on holiday and expectations are generally lower. Plus there's a certain buzz to discovering more about the place you live.
I've a list of day trips in Scotland I'm itching to go on. So boating, browsing, shopping, walking, eating, climbing, cycling… here are 8 ones to try. 
1. BOOK BROWSING IN 'WIGTOWN BOOKTOWN', DUMFRIES
I must head south (we all must! Or north or west!) to explore 'Wigtown Booktown'. Dumfries and Galloway are often overlooked as travellers race north. I want to explore more of it. In the 1990s it was decided that a book town along the lines of Hay-on-Wye would be a good way to regenerate a community in Scotland. Out of various bids Wigtown won and now has more than 12 bookshops and related businesses and a good book festival in September. I'll browse and buy a book or two from the creatively named 'The Bookshop', run by the infamous Shaun Bythefell, author of various bestselling books including 'Confessions of a Bookseller'.
Find it at 17 North Main Street. 
2. SAIL AND CYCLE LOCH KATRINE, PERTHSHIRE
Give me some sunshine and this is my kind of day. Head to Loch Katrine in the Trossachs, take a boat up the loch with your bike on board and then and cycle back along the loch. If you don't have a bike, you can rent one from katrinewheelz.co.uk at Trossachs Pier, where the boat goes from. The Loch Katrine website www.lochkatrine.com has info on how to book the boat (if you're last-minute call instead). The boat trip leaves at 10.30 and 2.30pm and sails up to Stronachlachar, further up the loch. Then it's a good 14-mile cycle back along the smooth, quiet lochside road. Throw in a picnic and it's the perfect summer's day out.
3. COASTAL WALK FROM ELIE TO CRAIL, FIFE
The beautiful coastal fishing villages of Fife are much photographed, but I seldom get across the water to explore them. When I do, I want to walk along the coast from Elie to Crail. I'll start with a hearty meal at the Harbour Cafe in Elie (much feted by the Hairy Bikers) where they serve good seafood. Along the water until you reach the village of St Monans, on to Pittenweem a working fishing village and home to the Pittenweem Chocolate Company. A good place to stop for coffee, it has top grub. Then more beautiful coastline before the fab Fish Bar in Anstruther. And last stop, Crail where I've waited so long to visit artist Vanessa Bullick's amazing shop Fabrik. 
4. A BOAT TRIP AROUND BASS ROCK, NORTH BERWICK
5. DRIFT CLIFFTOP CAFE, EAST LOTHIAN
When someone first told me about Drift they described a cafe run from a shipping container and I thought, 'why would I go?' I pictured a greasy-spoon roadside truck stop. How wrong I was. Drift is an award-winning coffee house built around six converted shipping containers with breath-taking views over Bass Rock, Berwick Law and Tantallon Castle half a mile away. What a location. There's parking, you can walk, cycle or take the bus. All the food is made there and as much Scottish produce as they can (up to 90-95%). The carrot cake is the best around and there are miles of coast to walk it off afterwards. I love the idea of the potato boxes, like tiny open sheds where a cosy two can drink coffee looking out over the water. Divine.
6. EXPLORE THE PENTLANDS, EDINBURGH
I climb the Pentlands a fair bit. A rookie route, parking at Hillend (Midlothian Snowsports Centre) and marching straight up above the ski slopes, then down. But I see photographs of other parts, beautiful, wild landscapes and I'm reminded of how far these hill stretch (90sq km) and how I must get to know them more. I like these suggestions on the outdoor shop Tiso's blog by @iona.adventuring. First-up I want to try the West Kip, East Kip and Scald Law one, a nearly 12km walk which takes you to the highest point in the Pentlands. Amazing this is all on Edinburgh's doorstep.
7. SHOPPING AT THE BARRA MARKET, GLASGOW
In my 20s I loved a Saturday morning at Camden Market in London, the idea that you never know what you'll find but it's sociable, colourful and doesn't need to cost much (depending on what treasures you turn up!). An antidote to online shopping on our phones and brightly lit malls. I want to check out the Barras, Glasgow's longstanding indoor market (100 years and going strong) where you can find everything from (hopefully?) that elusive suede coat I've been looking for since 1992 in Sustainable Fashion Row to some amazing noodles at the Hong Kong Market. It's on 52 weeks a year, every Saturday and Sunday from 10am-4pm in Glasgow's East End, 244 Gallowgate.
8. SCOTLAND'S BEST ANTIQUE SHOP, INVERNESS
This one's a bit of a drive for me but for yonks I've wanted to explore Daviot Antiques. A wonderful Aladdin's Cave of all things fascinating and old, from curling stones to a vintage tractor, this is an old-school treasure trove where you need a good chunk of time to explore. It's part reclamation yard with old gates, stone troughs, doors,  part antique shop with old maps and curiosities. The sort of place I'd give a wide berth if I had a toddler or a dog in tow but otherwise could treasure hunt for hours. They don't sell online which is perhaps why it's so good - other places cream off the juicy bits for online sales these days. There's a caff and even a B&B if you need to extend your stay!
On the A9 before Inverness.