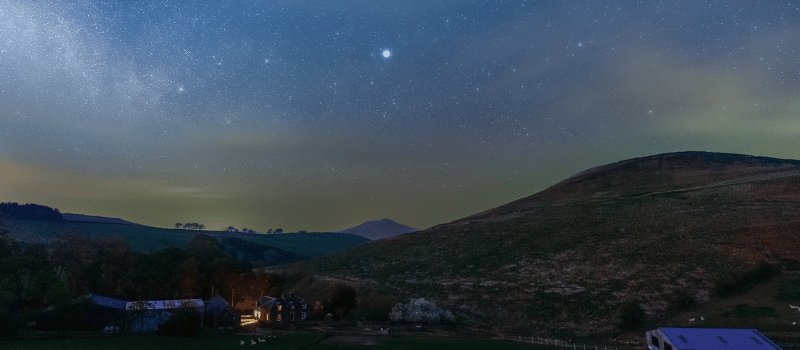 7 OF THE BEST NEARLY WILD CAMPSITES NEAR EDINBURGH AND GLASGOW
What do you look for when you go camping in Scotland? Don't say "a hotel"! I want  to camp somewhere quiet. Just a few pitches. No streets of static caravans, no discos, no electric lighting after dark. Camping in Scotland can be tough (torrential rain, blowing a gale, frenzied midge-fest all spring to mind). And then when the going's good, it's the stuff of dreams. But where are the best campsites?
I've been plugging my sources across the lowlands and have found 7 of the best places to camp in lowland Scotland. Small sites in beautiful landscapes. They're all an hour or two from Glasgow or Edinburgh and off-grid or near enough, though all have some form of toilet, even if it's a compost one. And they are quiet and off the beaten track so if you're after noisy, boozy fun with a disco thrown in, they're not for you. But if you want a back to nature vibe and space, with a bit more predictability than going full-on wild camping, then read on…
WOODLAND CAMPING IN THE SCOTTISH BORDERS
Ruberslaw Wild Woods Camping
This place has it all. For the less intrepid, there's camping in the Edwardian walled garden. If you're after something a bit wilder you can pitch your tent in the woods. Or if you want to be really alone, go for the exclusive wild pitches which are set on their own on the slopes of Ruberslaw. Dogs are allowed if you're in the woods, you can get wood delivered for a fire, and there's a small shop too. It's a sheltered spot, a bit of a walk to get to your pitch but it's blissfully relaxing with no cars to think about, particularly if you have little ones. It's stunning countryside all around and if you're able, hike up to the top of Ruberslaw before breakfast or in the evening, it's a beautiful walk with stunning views. My crew love it here.
CAMPING WITH ALPACAS IN THE CHEVIOT HILLS
Beirhope Alpacas
Yes, alpacas. I love that one minute you could be treading the pavements of the city and less than an hour later be hiking with an alpaca in the Borders. Beirhope is a beautiful farm set in rolling hills not far from the market town of Kelso and there are only a handful of pitches here. If you're keen on the alpacas you can book a range of hikes with them but even if you're not into the woolly things (if you're bringing kids it will be about the alpacas), this is a beautiful spot. There are endless places in the surrounding area to explore, from the Eildon Hills to Floors Castle and lots of walks in between. The camping is comfortable but gloriously simple, with compost loos, a hot water bucket shower and an honesty shop for essentials.
ECO CAMPING IN PERTHSHIRE
Comrie Croft
I hear only good things about Comrie and this summer I plan to get there. It's an eco-friendly site and while there's a lot going on, I'm told there's a simplicity to the place that's a big draw. There are miles of walks and mountain bike trails (you can rent bikes) and a range of accommodation from bunks in an old farmhouse to lovely glamping. And there's a café and shop selling local produce. The wilder hillside and woodland pitches are said to be wonderful.
As well as a solar and wind powered amenities block (hot showers plus some with disabled access seats) there are compost toilets for these further away pitches. My eye is on the Far Away Meadow. It's 200m from where you park so you chuck everything into a wheelbarrow and head away from the action and get pegging out that tent in the long grass.
BACK TO NATURE IN THE SCOTTISH BORDERS
Rhu du Chateau
Yes, this is camping in Scotland, in spite of the name. There's space for up to 10 tents on this farm near Hawick and you can pitch along the river bank. It's a wildlife haven, with red squirrels, deer and birds of prey and is close to miles of forest tracks for cycling and walking. There's a fire pit, a cold water tap and portaloos in a horse trailer. The river's a good place for a swim if the weather's on your side with hot water bottles on request if you need to warm up after a swim. A low-key campsite, peaceful and not one for boozy groups or those wanting 'proper' facilities but perfect if you just want to get away and chill beneath the stars without any faff or perhaps even any phone signal.
CAR-FREE OFF THE BEATEN TRACK IN ARGYLL
Carry Farm, Tignabruaich
There's an irony to the name as this one's so off the beaten track you have to arrive by kayak or walk the last two miles. The idea is, by making it car-free you'll reduce the impact on the local environment. But as with so many destinations that are hard to reach, the rewards are worth it.  You
pitch your tent on the shore and wake to the sound of eider ducks and oyster catchers by the water. As it's by the shore, you can light a real fire which is a bonus. There's a toilet and shower block plus dish washing facilities - and little else. Just miles of wonderful scenery to explore on foot, bike or kayak. The Waverley Paddle Steamer goes twice a week to the village 4 miles away. If you want a shorter walk there's a bus that can drop you within 2 miles of the farm - but what an adventure!
LOCHSIDE CAMPING IN LOCH LOMOND NATIONAL PARK
Loch Chon Campsite
When a friend mentioned this place to me, it was the first I'd heard of Loch Chon (I love discovering new little lochs). It's a beautiful one, and this is one of a few camp-in-the-forest sites which are spread across the Loch Lomond National Park. This is wild camping lite, with around 20 rubber matted pitches spread throughout the forest. There's a washing up area and a toilet block and you can hire fire pits from the ranger's hut. You can pitch down by the loch and if you've a kayak this is a particularly good spot. It's also a lovely swimming spot with wonderful views of the hills all around. The link below also has an option to book camping on Loch Achray nearby.
HIGHLAND HIDEAWAY - GREAT FOR CYCLISTS
Dall Cottage Camping
I've slipped into the Highlands with this one but it's still less than two hours from both Glasgow and Edinburgh. A wonderful campsite for the more intrepid, not least because you may have to wade across River Garry to reach it (bring wellies). It's eight miles from Blair Atholl and with just four pitches, very quiet and away from it all.
This is the perfect destination for cyclists, as it's near Route 7 cycle route and the Cairngorm Loop, but also good for walkers and for lie-relaxing-in-a-field-ers. There are fire pits - you can buy logs on site - plus a hot shower and compost toilet. Basic but the most beautiful scenery and peaceful (dogs must be on the lead, children not rowdy and no loud music). So if you're after a party atmos, stay away. If you want stars, chilling around a fire and early nights, head on up!