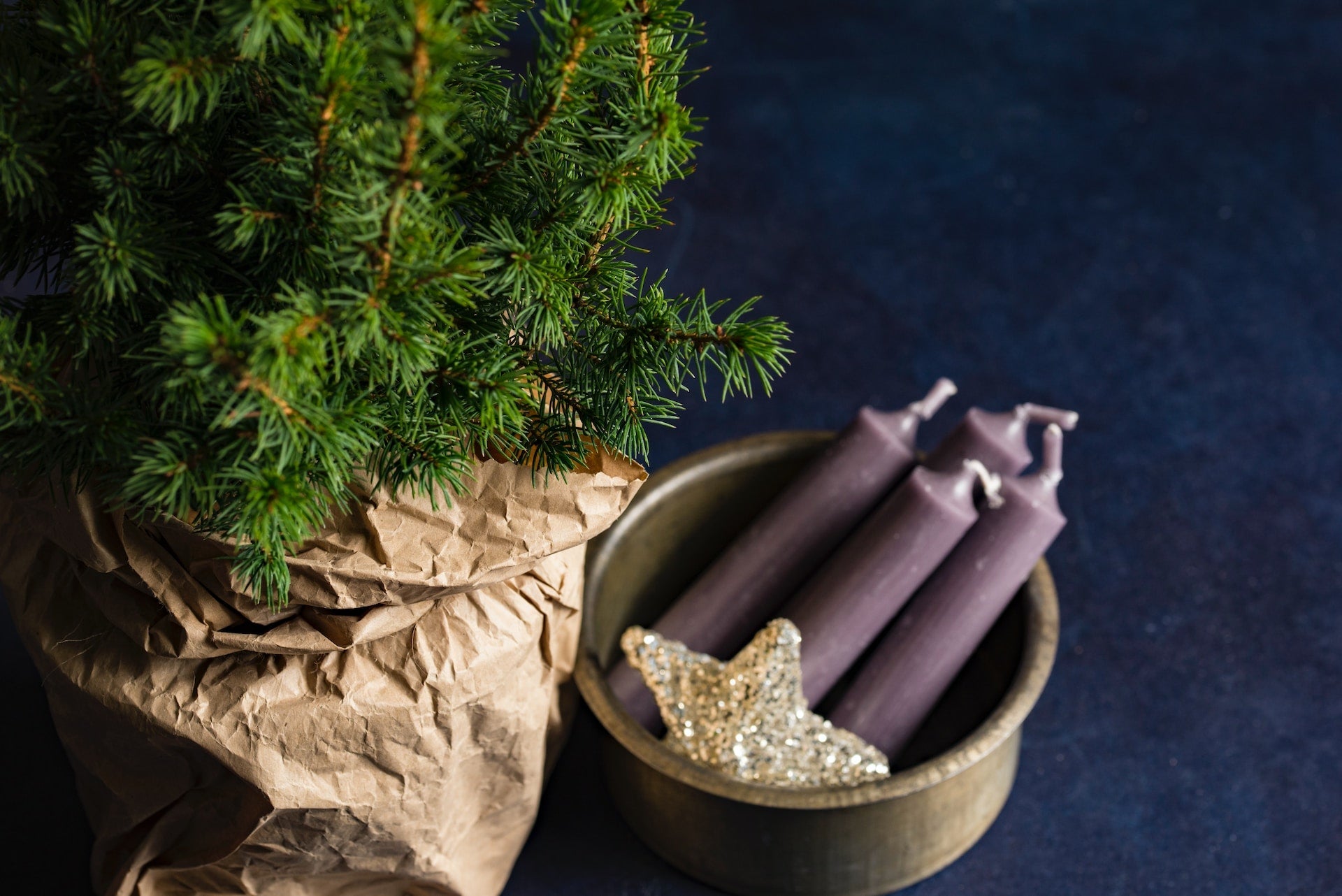 THE 7 BEST CHRISTMAS FAIRS & MARKETS IN SCOTLAND
Get your coat, we're going Christmas shopping! And not just any Christmas shopping - we're going to find some great Christmas markets. Festive shopping with beautiful gifts, delicious treats, and great atmosphere.
What do you want from a good Christmas market or fair? I want Christmas lights, trees, hot Christmas drinks, gingerbread and stalls selling everything from cheese smoked salmon and charcuterie, to jewellery, botanical beauty, art, homewares, chocolate and more. Oh and please can there be someone selling really good homemade mince pies! Here are my 7 top Christmas markets in Scotland:
THE COUNTRY LIVING FAIR 17-20 November
This is a massive event but it still has small brands at its heart. The venue isn't the most atmospheric (Glasgow's SEC) but when you get in, there's so much good stuff you don't notice.  Not exclusively Scottish brands but some great Scots ones in there including some of my favourites like Chocolates of Glenshiel, Fernweh (cool waxed bags), Gin Bothy, and Ocean Plastic Pots.
25% off adult ticket with code MERRY25
ABERDEEN ART GALLERY FESTIVE MARKET 4 November
Run by the wonderful Tea Green Events, this will feature 50 indie businesses across the weekend. Their work will be a wide range, from cosy textiles to jewellery, ceramics, artwork, knitwear and more. Tea Green is fantastic at curating good makers, so you can be sure that the quality will be high. And a great venue for a shopping event, in damp November you'll be glad not to be shivering in gazebos…
Free entry
HOPETOUN HOUSE CHRISTMAS FAIR 24-26 November
The ultimate location for a really gorgeous Christmas fair at Hopetoun near Queensferry. It's a special experience, to drift through centuries-old rooms, huge portraits on the walls, large Christmas trees and fires roaring in every hearth. You'll struggle to find a more festive, well-put together fair.  There are over 60 exhibitors, so many good brands, covering children's gifts, jewellery, knitwear, homewares, food, drink. You need to book in advance. A lot more festive than trudging the High Street.
Tickets from £9 book in advance
BURRELL COLLECTION FESTIVE MARKET 11-12 Nov
Another gallery-based market, this time in Glasgow's Burrell Collection. This is all art and textiles, no food & drink obviously. There's a similar market in November by the same organiser at Kelvingrove Gallery but I've been meaning to go to the revamped Burrell Collection for ages, so this is a good excuse to do both together. This fair is guaranteed to have some really top-quality gifts on sale, some of Scotland's bests artists and designers..
Free entry
BOWHOUSE CHRISTMAS MARKET 9-10 December
I love events here and it's the best setting for a Christmas market. It's a characterful big shed, but it feels surprisingly cosy and bright, with the perfect number of stalls. There is always a good mix of food (jams, cheeses, bread, charcuterie, smoked fish) and gifts such as ceramics, contemporary jewellery, stationery and so on. Plus there are lots of eating options including some very good beer from one of our Made Scotland makers, beer brand, Futtle. AND there are drop in wreath-making sessions and gingerbread decorating for kids.
Free entry
ASSEMBLY ROOMS CHRISTMAS FAIR 2-3 December
This is a great Christmas fair, full of the best craft, art, produce. It's spread across two large rooms in the Assembly Rooms and as you'd imagine, the quality of maker is high. I've met some really talented artists here in the past, textiles, ceramics, jewellery, lampshades, print, oils you name it. There are an amazing 120 stalls, so you'll definitely find Christmas gifts you like here. It's a great location too, as you can do an hour here before slipping out onto a very festive-looking George Street for a festive drink or lunch.
£4 entry
KILDUFF FARM CHRISTMAS FAIR 1-2 December
For a small-ish market on a farm, this market really does pack in a lot of amazing producers and makers. East Lothian certainly has a seriously impressive number of skilled craftspeople and good brands. Plan your lunch around this - and wrap up as it's in the middle of the farm in a large shed. But you're in for a treat, with everything from smoked fish to stationery, jewellery, textiles, knitwear, beauty products, clothing, drink… a really good spread of makers, both a good afternoon out and you're sure to tick off a few presents off your list
And one more for luck...
EDINBURGH FARMER'S MARKET
The last Edinburgh Farmer's Market is on 23 December, so you can treat this as a Christmas market. There's a great atmosphere, and stall holders are sky-high knowing they're about to get a well-earned break over Christmas. It's the day before Christmas Eve so there's a real festive buzz in the air. This is definite must for scooping up any last minute Scottish cheeses, cakes for Christmas, and don't forget the sprouts. Plus there are some good craft stalls selling things like hand crafted food boards and so on so if you're a last minute Christmas gift shopper, this is your place!