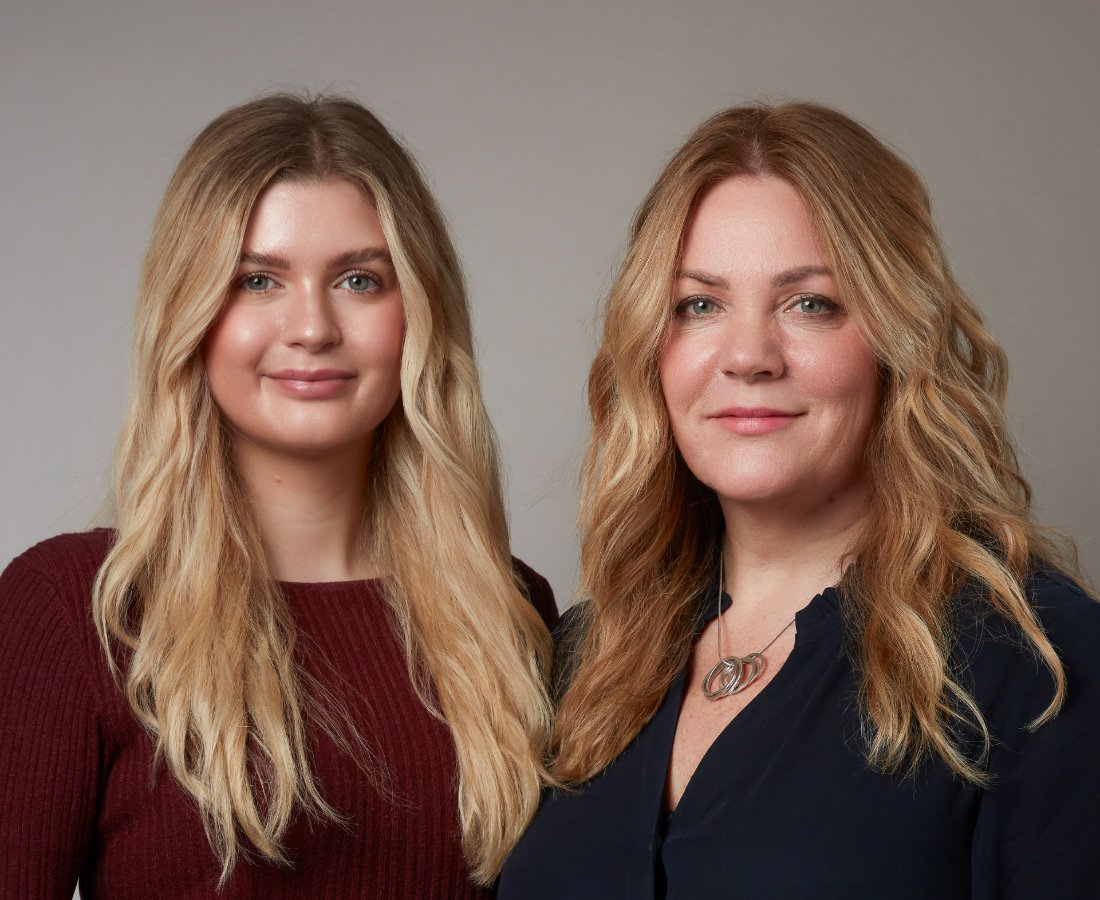 Suzie and Oliva Gillespie, Moo & Yoo
Suzie was cutting a client's hair while telling him of her frustration that it was so hard to find sustainable products for her salon. She'd long struggled with the amount of plastic they threw away, especially as only 18% or so of the plastic we recycle actually gets recycled.  "He was an entrepreneur", she recalls, "and he said, 'Why don't YOU make products then?' I said, 'I don't know anything about it!'  To which the chap with the fresh trim told her, "Of course you do. You know everything." And that was the start. At the time Suzie's daughter Olivia was finishing her degree. 'She'd always wanted to do something with me, so she said let's have a look and see if we can do it. They spoke to chemists, labs, overseas cooperatives to ensure their ingredients came from renewable sources and fair trade. The bottles are glass and there are no aerosols.
They were just launching as a salon brand in 2019 when… Covid hit. It could have been the end, as we all know how long hair salons were closed for (look at your photos!) but because Moo & Yoo was so small, they managed to pivot to selling directly to customers. A lucky break was when Plastic Freedom, the largest plastic-free site in the UK, started stocking their products. Soon other stockists followed, and Moo & Yoo flew. There's no stopping them now, they've been in Harrods' Edinburgh store and are now talking to hotels (big market as those nasty plastic miniatures will soon be illegal). They're always looking forward, coming up with new products and ideas for the brand - they'd love to develop a skincare range and seeing the pace this duo move at, it won't be long!