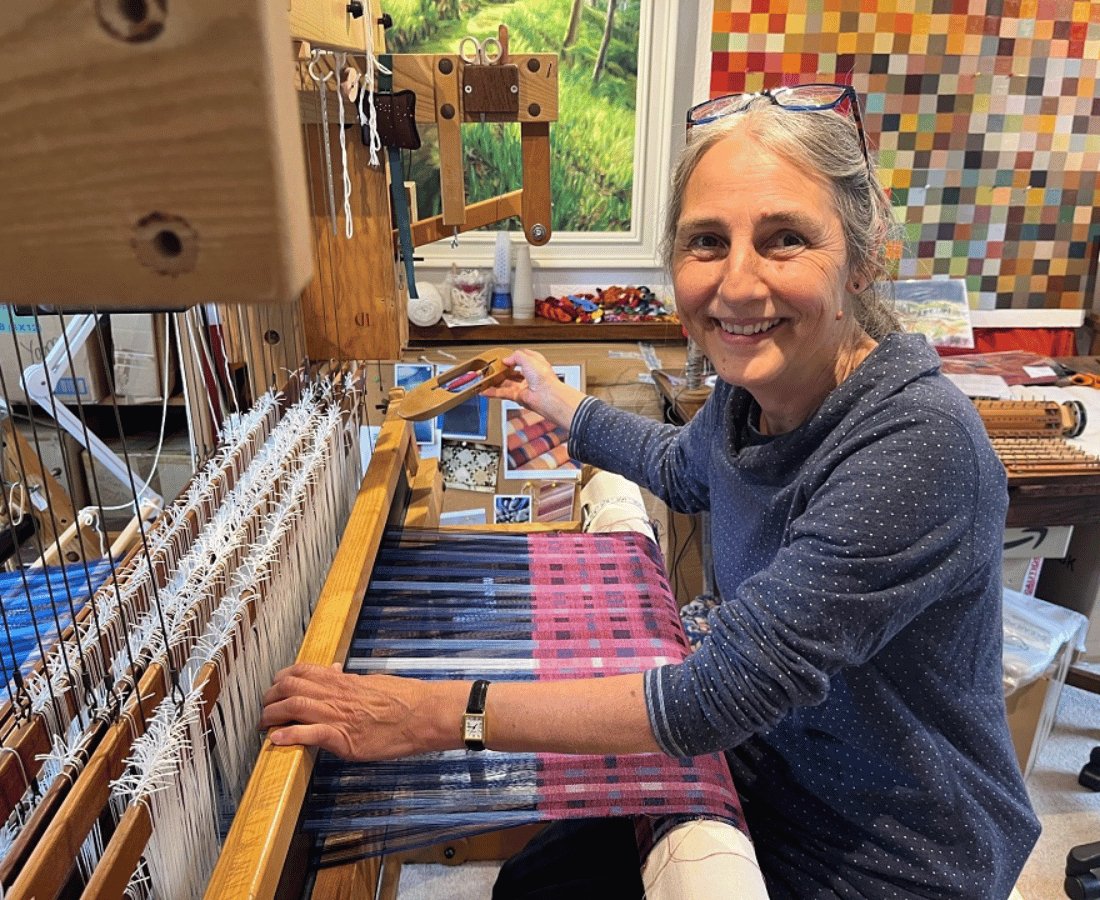 Katherine Cowtan
Her fine, colourful scarves are things of beauty and to think that Katherine Cowtan creates all of these colourful pieces on a loom in her workshop. "My roots are in being a creative person," she says and this is clear to see by the range of things she's done.
Before she moved to a house overlooking the beautiful Fintry hills in rural Stirlingshire she worked for a fashion designer in London for 10 years. When that came to an end and family up north needed support, they moved to Scotland. It was then that Katherine took a break from weaving. "I didn't know what to weave. I saw myself as a designer and if I didn't have a project, I didn't feel I could just weave cloth for the sake of it. So I did lots of other creative things instead." She made cakes for cafes and started painting the countryside around her. "I was desperate to work with colour, so I spent 10 years painting the local landscapes." And these paintings sold well. 
Then when the children grew up and left home, Katherine downsized and she decided to go back to weaving. "I hadn't had the heart to sell my loom", she says. So she got hold of silk and cashmere from a mill, did a business course with applied arts Scotland and applied for a grant from Creative Scotland (she couldn't buy cashmere in small quantities). It was a departure to start producing pieces under her own label but it's got off to a good start, with her beautiful finely woven scarves selling well.
"It feels like coming home", she says. "It's interesting having gone on this journey because I never saw myself as an artist. I really love the landscape and I love playing with colour but I was getting to the stage where I wanted to do something different. Had I not had those years of painting and the experience of selling and marketing my work as a painter, I don't think I would have had the confidence to sell my textile work as an artist under my own label."