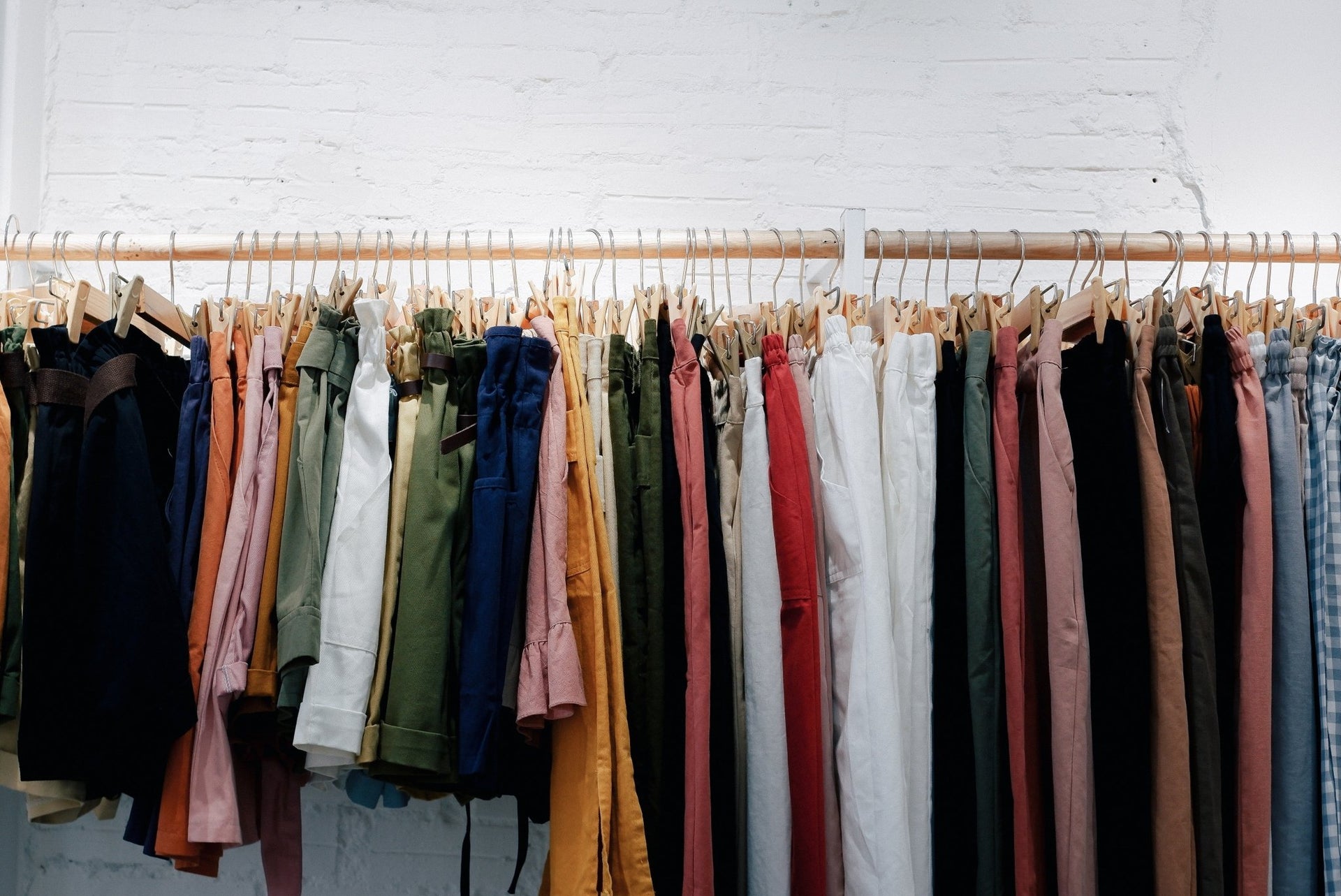 HOW TO BE MORE SUSTAINABLE IN 2023
As New Year's resolutions go, it's a classic. Be more sustainable. True, it's a no-brainer, but how best to go about it? There are the big, life-changing moves like sell the car, rip up your passport so you can't fly, embrace a life off grid… (for the bold, committed few). But there are hundreds of micro things we can do too. Like getting things mended. Our grandparents would never have considered chucking out an appliance just because it stopped working. Or why not rent things? From togs to tools it'll save you cash and cut down on clutter… if you know where to go.  There's buying second hand too, which most of us do but we're always on the lookout for new places to go. We've pulled together some great people and places around Scotland who will help you live a bit more sustainably this year.
FIX A LAMP OR LIGHT
Berlands of Edinburgh is a timeless gem, based in an industrial unit on the outskirts of town. You ring a scruffy red door with a postage stamp window (very Wizard of Oz) and step into an Aladdin's Cave of lamps, lights, chandeliers, all overseen by Robert, a character who knows anything worth knowing about lamps. The only ones he doesn't do is modern, IKEA-style ones or those so high-tech you can work them from your phone. Anything else he'll have a bash at fixing or restoring for you including turning a vase or a bottle into a table lamp.
MEND KNITWEAR
That moment when you see a hole in your beloved jumper… darning and mending may be a dying art but there are people doing their best to revive it. One of our makers, Cashmere Circle, offers invisible mending and it's a pretty slick service. They'll collect it, mend it, launder it, de-pill it and return it to you beautifully boxed as though it were new. www.cashmere-circle.co.uk
Or if you fancy doing it yourself, Borders-based Flora Collingwood-Norris who creates beautiful collections of knitwear, is also a champion of visible mending, where beautiful colourful designs are stitched to patch up a hole or tear. She runs tutorials, workshops and has published a book Visible Creative Mending for Knitwear.
www.collingwoodnorrisdesign.com
REPAIR OLD FURNITURE
They don't make 'em like they used to so when an old bit of furniture loses a leg or is covered in bashes, it's worth holding onto, rather than replacing with something flimsier. Old drawer handle, desk hinge, broken sofa leg or full-on table restoration, the guys at Edinburgh Antique Restoration will mend most bits you can lug through their doors, and they'll collect from you too.  
www.edinburghantiquerestoration.co.uk/
Or try Marco Zollino at the Furniture Hospital in Lanarkshire (find them on Facebook), a skilled guy who takes on furniture new and old, from mending broken bits to full on French restorations jobs where you won't recognise your work old chest of drawers once he's done.
HIRE TOOLS AND DIY
Fix things yourself. You don't need to be a pro, tool libraries are in most towns across Scotland, including Glasgow, Southside, Edinburgh, Musselburgh, Dundee, Perth, St Andrews... Once you've used them you won't look back. Why bother with the hassle of paying for a drill, a hedge trimmer, a storing a ladder you'll only use a couple of times a year when you can borrow one for free?
RENT AN OUTFIT
It might sound weird but spend a few minutes browsing my wardrobe HQs website and you'll wonder why you ever spent a few hundred on a dress you wore once. We spotted flared sequin trousers by Dolce & Gabbana, £5000 to buy, £10 a day to rent and £750 Givenchy mens' brogues for £14 a day. Based all over the UK, the website's easy to use, the delivery and collection simple and there's everything from evening dresses to ski and beach wear.
BUY SECOND HAND
It's about knowing where to look. Tried auction sites? In among the Victorian soup tureens and military memorabilia you'll find great bargains on everything from new sofa beds to stripped pine dressers all for a fraction of the price you'll pay new. Good ones include Frasers Auction Room in Dingwall, Ramsay Cornish in Edinburgh and Great Western Auctions in Glasgow.
Great vintage shops aren't just for fancy dress and student forays, that Edinburgh stalwart W Armstrong & Sons is full of everyday wear too, with shops in the Grassmarket and Clark Street among others.
Glasgow's Mr Ben Retro clothing and The Glasgow Vintage Co are well organised and full of good quality finds.
SHOP LOCAL
For us, nothing beats knowing who made your stuff or where it came from. That's what Made Scotland is all about. So it goes without saying that we're always on the lookout for new makers, local shops and good markets. We have makers who produce art, food, beauty products, homewares, you name it. And we're adding more every week. Better still, we tell their stories so you really know what you're buying.
Or get out and visit the many markets, from craft markets like those organised by Dundee-based Tea Green Events More to the growing network of Scotland's farmers' markets, brilliant showcases of locally produced food from all over. Some great ones are: Glasgow Farmers' Market in Partick, St Andrews' Farmers' Market, Dundee Farmers' Market, Perth Farmers' Market and Edinburgh Farmers' Market.