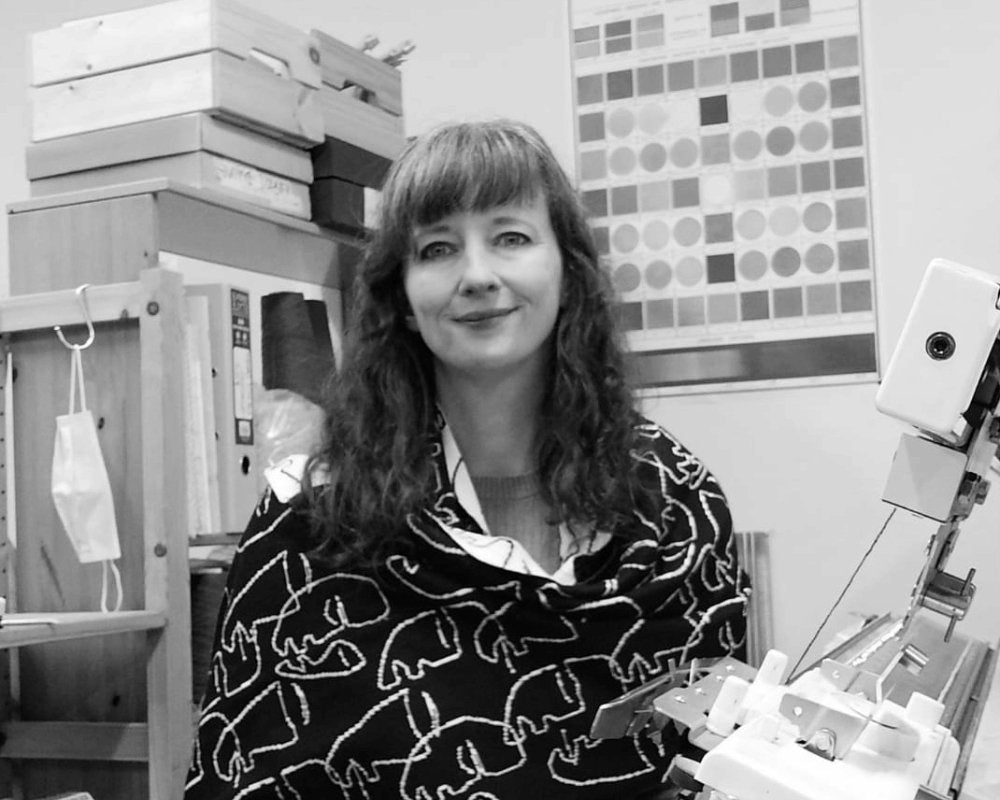 KIRSTY LAMONT, ISLAND NATION STUDIOS
It was Kirsty's fear of living on baked beans in a tiny shoebox in London that got her here. She went to Glasgow School of Art to study textile design when she was 30. She loved it but when she graduated she didn't want to do the whole London, free internships route. "I wanted to work for myself and make the rules and have the freedom to make what I make", she says. So she scraped together £500 and bought a bottom-of-the-line knitting machine and a linker, and started to make knitwear. For a while she was working full-time and knitting in her spare time to build up the business. Then a year ago she went full-time with Island Nation.
Her mum taught her to knit when she was young. "I was obsessed with anything 3D, I'd  endlessly make paper castles and pop up cards, that's how my brain works, I think it's why knitting clicked.  Kirsty grew up on Mull, which is where the business got its name. "Island Nation because I've always felt that island life is like the UK but in microcosm. Everything that goes on at a national level also goes on on a micro level on an island. It's a nod to my background." But home now is Arrocher where the latest development is the wonderful- log cabin studio Kirsty has just built in the garden, with a lovely view of the woods. A good place to contemplate her next move, of expanding her knitwear collection.