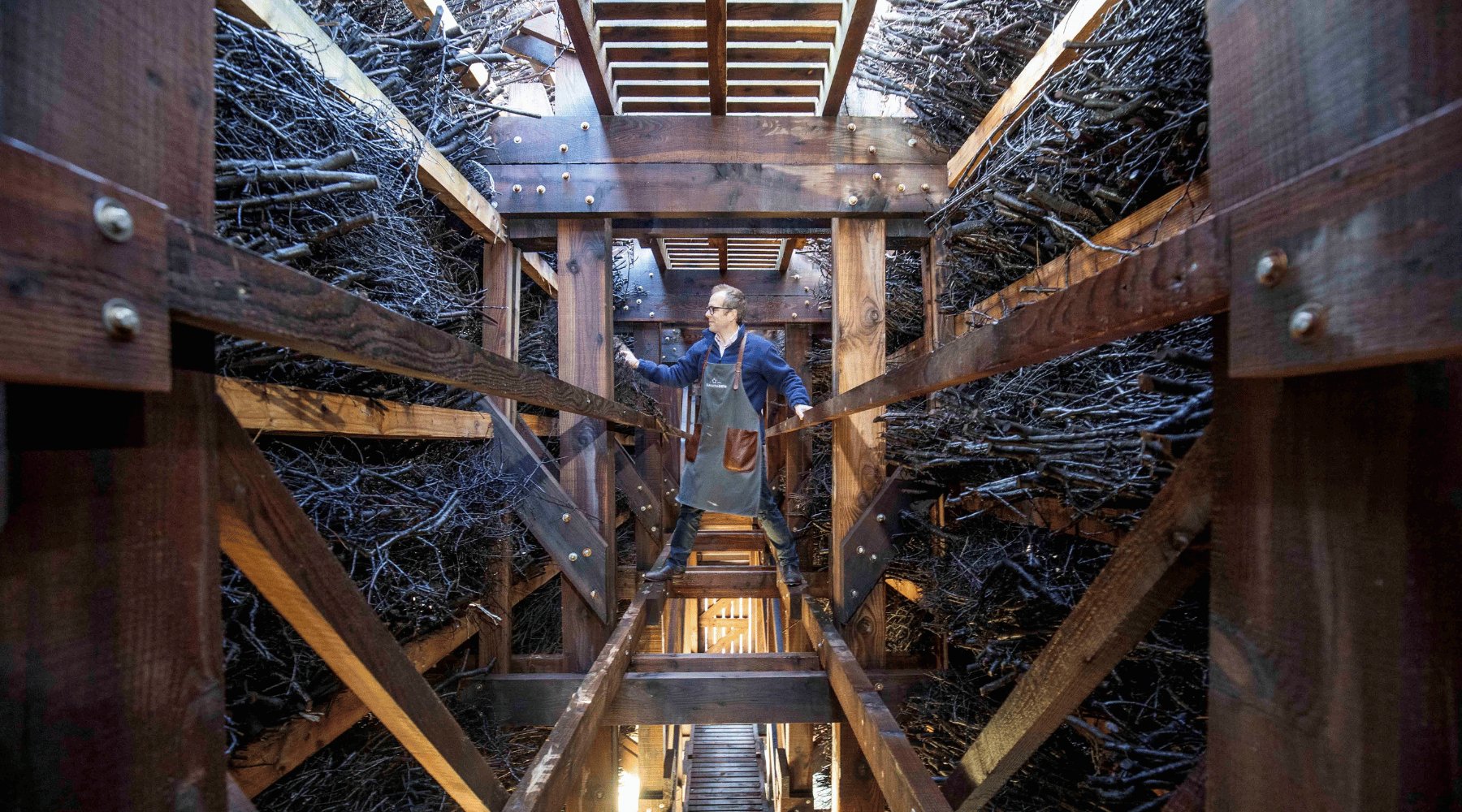 Gregorie Marshall, Blackthorn Scottish Sea Salt
Gregorie has salt in his blood. He's the fifth generation of his family to work in the salt industry though he's proving something of an innovator too. You only have to see the extraordinary tower he's constructed to see why. Like something in a Brother's Grimm fairy tale, the 30ft high and 100ft long timber structure is filled with thousands of blackthorn branches, which is how the magic happens. Sea water from this part of the Scottish west coast is dripped through 54 wooden taps and a system of channels which are adjusted constantly to maximise evaporation depending on weather conditions. The twigs increase the surface area and create smaller droplets of water meaning more air can pass over it. The method isn't new, the first graduation towers go back to at least the 6 th century. But nobody was doing it here.
Gregorie, a trained architect, saw the towers in Poland and Germany back in 2007, then spent 15 years researching, planning, designing his own. Blackthorn is now winning awards, the latest being gold in 2022's Scottish Retail Food & Drink Awards. The big tubs of table salt most of us grew up with are worlds apart from these beautiful, magical crystals, their sharp, sweet, rolling tang and slightly golden hue, from the tannins of the blackthorn. To see the man standing high up on the tower, hair whipped up by the wind coming off the sea behind him, you know this is a man who has found his thing. He's constantly looking to perfect his crystals and is building a team of people, in addition to his wife Whirly and three children. This is sustainable food production at its best, no chemicals, no added produce, just nature.